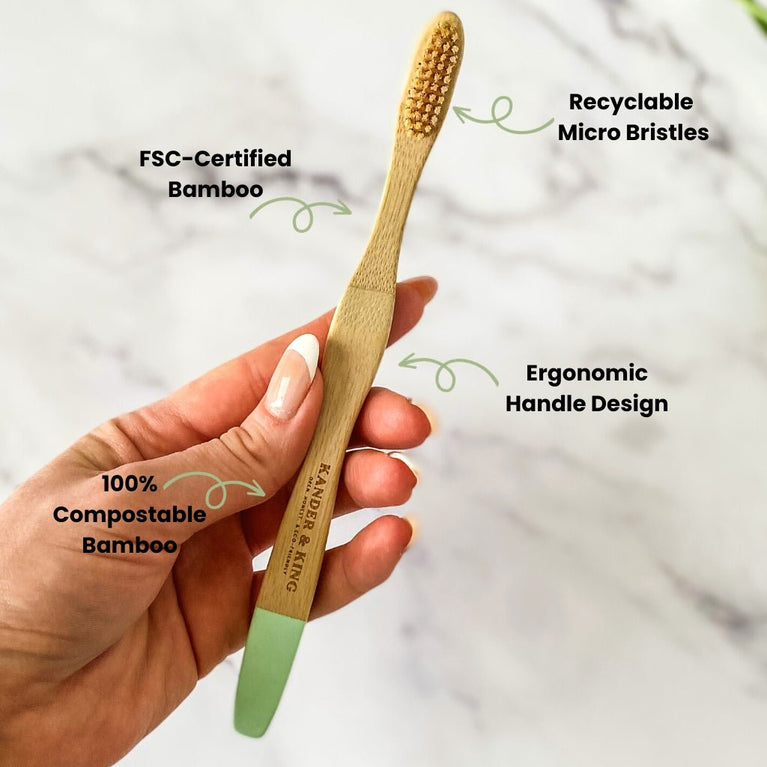 There is estimated to be over 1 billion plastic toothbrushes being thrown out each year, totalling to about 50 million pounds of plastic added to the landfills! Switching from a plastic toothbrush to our zero-waste, eco-friendly Bamboo Toothbrush helps prevent a major source of plastic waste.
Our Bamboo Toothbrushes have a completely biodegradable bamboo handle with recyclable BPA-free DuPont bristles. Bamboo from FSC-certified forests. Our micro bristles gently yet effectively clean between each tooth, creating a whiter smile! Plus, the ergonomic handle is comfortable to hold and makes it easier to brush those hard-to-reach places.
Bundle and Save!
Check out our Bamboo Toothbrush Bundle that includes a Bamboo Toothbrush, Bamboo Travel Case and a Bamboo Toothbrush Holder. FSC-certified bamboo. They are also entirely biodegradable and suitable for home-composting making this the perfect unique gift for sustainable living!